Top Gardening Tips: Things to Do in October
30 October 2018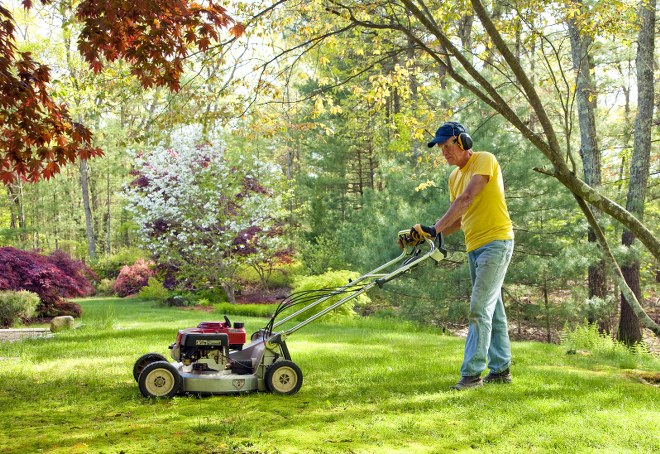 If you thought all your gardening chores were out of the way for the year, think again. October is a great month to tackle the autumn gardening and can help save plants from the cold frosts of winter. Discover top gardening tips and release your green fingers this October.



Make leaf mould

All these wonderful autumnal leaves should never be wasted – put them to good use by making your own leaf mould. Clear lawns, borders and paths of leaves and gather them into a pile. A cheap way to store the leaves is with a compostable leaf sack, which can cost as little as just under £2. The decaying leaves are perfect for conditioning soil in later months. The best leaves for this are oak, beech and hornbeam as they decay quite quickly compared with other types of leaf. Other varieties of leaves are best thrown on a compost heap. Even new gardeners will find this task simple.



Move tender plants

Plants such as begonias and dahlias should be carefully lifted from the ground, dusted off and then placed into trays of dry compost or sand. Move these trays to the greenhouse or somewhere dry until the frosty months have gone, and the tender plants can be replanted again. Should you be uncertain of how to preserve your plants, call upon a local gardening service for advice or to lift the plants for you.



Mow the lawn

Mowing the lawn is seen as a summer chore, but if the weather is still warm, you could use October as your last opportunity to mow the lawn this year. The same goes for trimming hedges, so take advantage of any unseasonal warmth by getting these jobs out of the way before the frosty bite of winter arrives.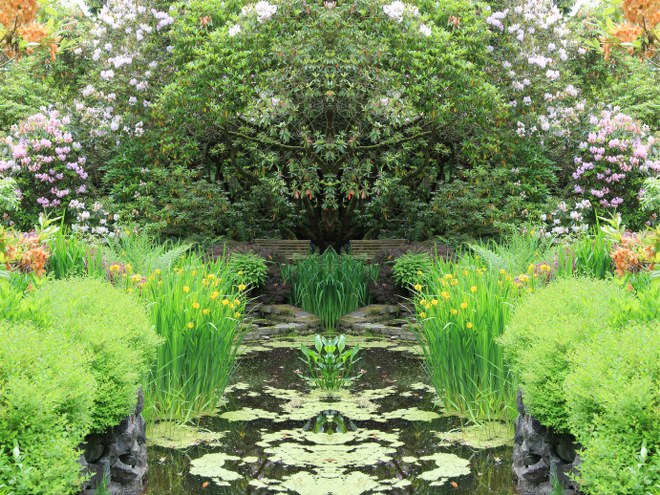 Rearrange the landscape

Landscape gardening is not only for larger gardens and October is the perfect time for those with smaller gardens or yards to make their gardens look fabulous. Potted perennials can be bought to bring life to an otherwise empty back yard and these hardy plants can withstand the chill of autumn and as they are potted can be placed somewhere warmer when winter arrives. October is also a good time to plan for future garden landscaping and you may find that local professional gardeners are readily available during this time of year should you want to run through any plans you have with them in preparation for spring.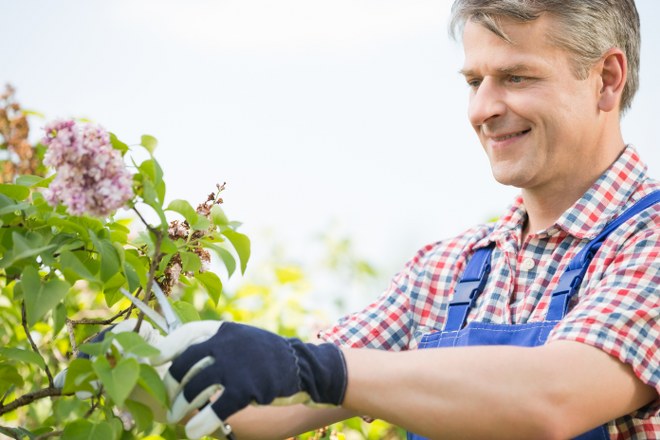 Seeds

Autumn gardening gives you the opportunity to collect seeds from your garden which can be planted next year. Seeds come in various packages including nuts, pods, winged seeds, fruits, cones, and capsules. Your garden may well be abundant in such seeds allowing you to save money rather than purchasing seeds from local garden centres and shops. Collect seeds before the natural packaging opens and when they are ripe. Seed collection is best done on a dry day. Either collect the seeds in their packaging individually or on stalks before lying them to dry in a warm place such as a greenhouse. Should the seeds not reveal themselves on drying, carefully remove them from the outer protective shell. Seeds can be easily removed from fruits by the sieving or cutting of fruit. It is important to store certain seeds in a clean dry container with a desiccant such as silica gel. Other seeds like walnuts, oaks and magnolias should not be allowed to dry out and must be stored in damp sand or vermiculite to prevent this from happening.

By following these tips, you will feel like a professional gardener in no time, and your garden is certain to be the envy of all your neighbours.