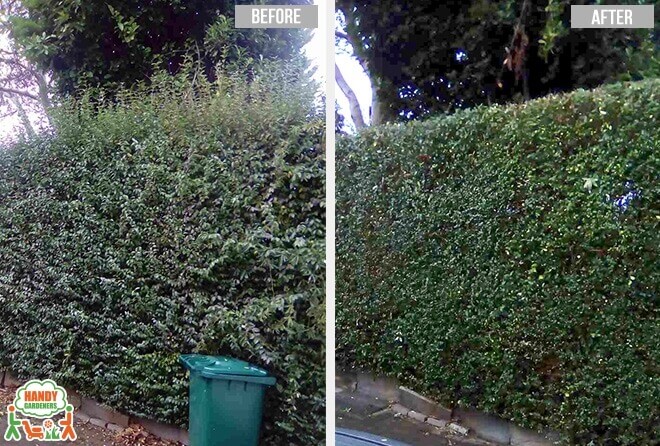 Book Cheap Gardening Services in Balham, SW12

Call us on 020 3744 0111 and our well-trained, polite customer service representatives will help you book us for garden tidy ups, lawn maintenance, garden design SW12 or whatever else you may need. We want you to feel 100% happy with our service and to achieve that, we will want to impress you by the moment you call us. We truly want our Balham gardening care services and our lawn restoration and repair services to be exactly what you have been searching for!

Excellent Balham Gardening Services From Us

If you want your house's garden to rise up to the fame of the area, don't hesitate to contact Handy Gardeners. We work with excellent gardeners who really love what they do – and regardless of whether they will work on landscaping your garden or if they will simply collect the fallen leaves, they will put the same amount of love in their work. Contact our gardeners Balham and your garden will thank us! You'll have a nice, intimate space where you can relax at your own and you will be very proud to show your garden to anyone who visits as well.


List of services we provide

in Balham, SW12


Garden Clearance in Balham, SW12
Landscaping Design in Balham, SW12
Outdoor Repairs in Balham, SW12
Lawn Maintenance in Balham, SW12
Leaf Clearance in Balham, SW12
Hedge Trimming in Balham, SW12


Hire Professional Gardeners in Balham SW12

Contact us at 020 3744 0111 and we'll provide excellent, punctual and efficient services for your garden. Contact us to learn more about our SW12 landscaping services, about the people we work with, about our fees and about what other people think of our services. Contact us for you, for your family and for your garden. Don't let your patio to be "forgotten" – take care of it and it will reward you with pleasant moments spent with those you love.
Testimonials
Used their landscaping services in Balham SW12 numerous times. Their prices are low and the team know their stuff!
by Sarah M.