With us you get
Unless you're into garden design you might not have even heard of the term 'landscape edging', but you've undoubtedly seen examples of it across London and thought to yourself how nice it looks. Basically it is a constructed border to define your lawn, flower borders or pathways. It's an incredibly effective way of not only keeping different sections of your garden separated for easy maintenance, but also making it look really neat and tidy. Landscape edging is a really effective way of adding that finishing touch to a landscaping project, and sometimes it's not until you see how good a garden looks with edging, that you realise what an impact it has. So if you are thinking that your garden needs that something extra to round it off, then landscape edging could be the answer. People use landscape edging for a wide range of reasons including:
A range of materials on offer including concrete wood, brick, plastic stone and wattle
To add a final touch to a landscaped garden
To keep flower and lawn borders defined and tidy
As a way to mark different areas of a garden
To highlight a certain area in their garden
Why choose us for your landscape edging?
We will improve the appearance of your garden in quick and efficient way
If you've ever seen a bad example of landscape edging, then you understand how much worse a garden can look with messy borders. Our mission at Handy Gardeners is to make your garden look beautiful, and if our London gardeners are putting edging in, then we guarantee we will do it properly. That is just one of the reasons our customers love and recommend our service: because we take care and effort to make your borders perfect. We are also able to offer a huge variety of landscape edging options, including natural materials and man-made, which we will discuss with you and recommend the best choice for your needs.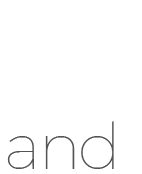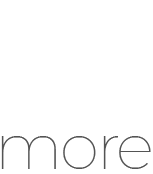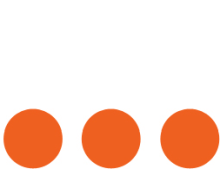 But not only are our team of gardeners highly experienced, and able to offer a huge range of choice, they are also able to offer highly cost-effective prices.
When you call us on to discuss hiring one of our gardeners you will get:
An appointment for a full assessment of work, and a
free quote
A range of options
we will never just present one option, we want you to have choice, so you can design your decking around what you want
020 3744 0111
With so much else to worry about, you don't want to have to remortgage your home to pay for landscaping in London, which is why we work hard to ensure our services are as affordable as possible. And because we know price is always an important factor, we are pleased to be able to offer every one of our customers a free first visit and quote, allowing you to make an informed choice.
With our great value team of London landscapers you get:
A complete and comprehensive initial consultation
Full project plans
Access to the very best materials
On-going support and advice both during and after completion
It has never been easier to define the shape of your outdoor space
What is it that makes our garden edging service such great value for money? Obviously the fact we offer great prices is one thing, but on top of that our service includes everything you need, so the low price you pay covers it all.
How to request a service
At Handy Gardeners we want to make it as easy as possible for you to enquire, request and book our garden design services.
We are here to serve you!
So if you are ready to book or enquire about your landscaping edging, all you need to do is call 020 3744 0111 and speak to our friendly team and they will guide you through the whole process.
020 3744 0111
Book now
Our Testimonials
Quite capable landscape service. They are prompt and always trim the edges of the walkway.
Handy Gardeners' team was very professional and paid attention to the details. Excellent landscape edging. Good job!
I just hired landscape edging services from Handy Gardeners and as usual, I loved it. The best services in London.
Top-notch services and coordinated teamwork with. No doubt they are the best in the area. Thank you.
My sister positively raved about the gardening services from Handy Gardeners. I gave them a try, and I hate to admit it but she was right. They are terrific.
I have used their services a few times. They have done some landscape edging at my place. They do good work.
5 STARS for these landscapers in London!! They took a last-minute booking and turned the weeds into a gorgeous garden!
As a gift to my mum, I hired Handy Gardeners to do landscape edging. She adores her new garden. I can't thank you enough!
Responsible and dependable gardeners. Came on time and left a nice, neat and trimmed garden.
Fast and efficient gardeners. My home looks rather nice now.