By hiring one of our gardeners, we can help you:
Get the most your of your garden
A lot of people dream about having a garden in London, and think about all the time they will spend planting flowers and vegetables, to enjoy watching them grow. Unfortunately the reality of London life is such that few people really have the time available to indulge in this past time. As a result people feel like they don't have the chance to make the most of their garden, and many either let it grow wild, or just pave over it all. But if you still dream of having a bloomingly brilliant garden, yet struggle to find the time, then let our gardeners at Handy Gardeners help.
Our landscaping team are available all year round to help with planting and other garden maintenance

Enjoy a customised planting service

Expert advice and support on all things planting

Plant and grow flowers, vegetables and other plants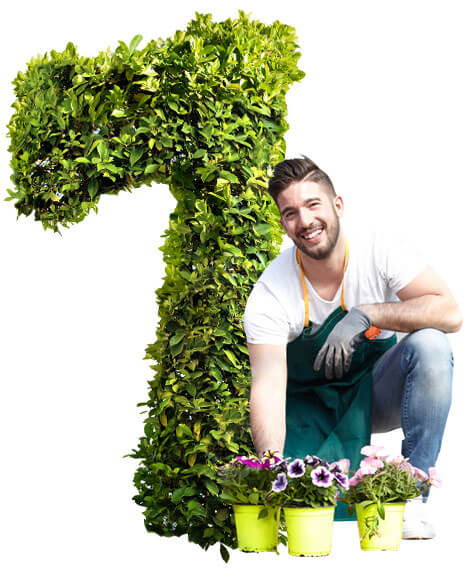 Why choose our planting services?
We are the №1 landscaping service in London
Handy Gardeners are widely known as one of the best garden design teams in London, and while we love doing all the landscaping parts, we also love being able to get down in the dirt and plant flowers to make a garden shine. This means that when you hire our landscapers to help with garden planting in London, you won't get a half-hearted attempt; you will get carefully and expertly planted flowers that will have the maximum chance of thriving in your garden.
We can also help you choose the right flowers for your garden, as well as actually planting them for you
Because we understand the difference in things like soil, drainage and climate, we can advise on the right flowers and plants for your garden. In addition to all of this, when you choose to become a customer with us you will get:
Expert advice
and support on all things planting
Access to flexible appointment times
that fit around your schedule whether that's early mornings, weekends, evenings or bank holidays
A free
valuation before we even get started, so you know what the cost of garden planting will be
How to access our services
Get in touch to book one of our excellent services

If you are ready to book one of our gardeners to help you with planting in London, then please feel free to get in touch on 020 3744 0111 to tell us what you need, and when you need it.
Book now

On-going support after we've planted your flowers

Advice on the right flowers and plants for your garden environment

Access to discounts on our other London landscaping services such as lawn maintenance, fencing and paving

Once you've booked your initial visit we'll assess your garden planting needs, offer recommendations, discuss your preferences and offer a free estimate for the work.
Book now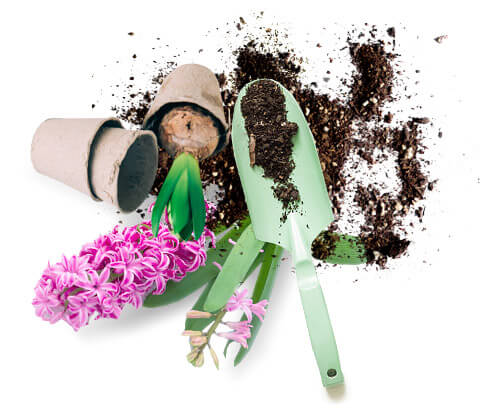 If you're happy with what we propose, we'll agree a date to start work.
Book now

Help with other garden design queries

The full commitment of our gardeners who will work on your garden until you are completely satisfied

Access to after care and support - because we know you may have questions about what we plant
What is included in our planting service?
Our team are here to make your garden look its best, and that means long term commitment to you and your garden
Ready to book now?
When you choose to come to us for planting services, we don't simply turn up, plant flowers and walk away. All of our customers will benefit from the extensive experience and insight of our team, including recommendations for flowers to plant, advice on maintenance and much more. Just dial 020 3744 0111 and we will help you!
020 3744 0111
Book now
Our Testimonials
Terrific gardeners, right here in Central London. They know just how to treat your flowers.
Thanks to Handy Gardeners I now know a few things about taking care of the plants in my garden. Don't worry I continue hiring your services! I can highly recommend you as the best in the area. Thank you.
I would recommend Handy Gardeners to all of my friends and family. Their knowledge of plants and the soil composition is amazing. For a while, I thought I was in a scientific laboratory!
Wanted my garden done fast and efficiently. The team of Handy Gardeners did a pretty decent job, especially when dealing with stubborn weeds. You are simply the best.
I would never use another planting company. Handy Gardeners has some of the best gardeners in the business. They get the job done and are the least expensive in East London.
These guys are fabulous at what they do. They are fast, professional, and charge less than the most.
I can honestly state that Handy Gardeners in South West London is the best planting service I've ever used.
Handy Gardeners has been my go-to planting service for years. They always perform the job well and are cheaper than my prior garden company.
The garden looks good, better than before. Having Handy Gardeners' planting service was the best investment for this year.
Wayne Peterson

18

Mar 2018
Handy Gardeners' planting service got me started properly with regards to my urban garden, even showing me how I can place flower pots on the fencing, so creative! Will use again!