Searching for the best in Garden Maintenance? Look no further!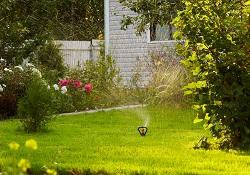 One of the most problematic issues about gardening is finding the right time to get everything done. With busy work schedules and other social engagements it can be difficult to find spare time for your garden. By hiring our team, it will give you more free time and you won't have to worry about any gardening duties. That's why it makes such a big difference to have someone who will help you redecorate your garden in the way you would like. Whether it's trimming and hedging or a total garden renovation, having professional help offers you a quick and efficient result and you will be able to spend your time on other things.


Another brilliant benefit from hiring us in garden maintenance is that you are able to discover what a huge difference it makes to have the right kind of expert knowledge. There are some simple activities such as grass cutting and leaf collection that do not require much of expertise and can be done quickly. Whereas when it comes down to garden design and garden spraying , it requires more knowledge and experience. That's where we come in to make sure that the job is not only done quickly but professionally.
Weed control is one of the most important elements in the gardening processes and requires a good knowledge and the right equipment in order to provide you with the best results. If you want to make sure that your garden is maintained in the best possible manner, then hiring our company will ensure that you receive the best services. Discover the advantage of a professional garden team. At Handy Gardeners, one call to 020 3744 0111 is all it takes.


Reviews for our Garden Maintenance gardening services
Our Testimonials
Love this hedge pruning service and it even didn't cost me much.
Whatever kind of gardening service you need, you can call Handy Gardeners as I did.
I had been dreading the job of landscaping our garden because I had no idea where to start, but your team gave us some great ideas and helped us choose the best plants. A year on and it looks amazing - thank you Handy Gardeners!
My garden was very overgrown but Handy Gardeners helped with hedge pruning and I am really thankful.
Show all