Searching for the best in Garden Maintenance? Look no further!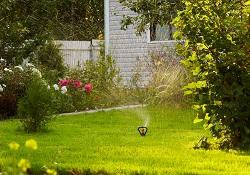 One of the most problematic issues about gardening is finding the right time to get everything done. With busy work schedules and other social engagements it can be difficult to find spare time for your garden. By hiring our team, it will give you more free time and you won't have to worry about any gardening duties. That's why it makes such a big difference to have someone who will help you redecorate your garden in the way you would like. Whether it's trimming and hedging or a total garden renovation, having professional help offers you a quick and efficient result and you will be able to spend your time on other things.


Another brilliant benefit from hiring us in garden maintenance is that you are able to discover what a huge difference it makes to have the right kind of expert knowledge. There are some simple activities such as grass cutting and leaf collection that do not require much of expertise and can be done quickly. Whereas when it comes down to garden design and garden spraying , it requires more knowledge and experience. That's where we come in to make sure that the job is not only done quickly but professionally.
Weed control is one of the most important elements in the gardening processes and requires a good knowledge and the right equipment in order to provide you with the best results. If you want to make sure that your garden is maintained in the best possible manner, then hiring our company will ensure that you receive the best services. Discover the advantage of a professional garden team. At Handy Gardeners, one call to 020 3744 0111 is all it takes.


Our Testimonials
The best gardeners we've used so far! Top-class service and affordable prices.
Eco-friendly gardening services! I would recommend it to anyone!
One of the friendliest lawn mowing companies I've had the pleasure of coming across. Their work is of top quality and always amazes me! Thank you, Handy Gardeners!
Top gardeners! They never fail to impress me with their knowledge and skill!
I had Handy Gardeners out to do some garden landscaping, and they did a great job! I would recommend them to anyone looking for excellent quality workmanship.
Can't recommend Handy Gardeners enough for all of your gardening needs! The team arrived on time and worked hard all day.
I've never had my garden landscaped before, but after seeing the lawn care team from Handy Gardeners, I think I will again! It looks fantastic, and they did an excellent job.
One of the best gardening services. Would definitely recommend!
Lovely gardeners! I used Handy Gardeners, and they were great. Professional workmanship.
Great value for money! Top gardening services and very friendly staff.
I recently moved back to my old neighbourhood and needed a garden maintenance company. Handy Gardeners came highly recommended. They do great work. My new go-to garden crew!
Many of my neighbours use their gardeners. They do a great job. I recently hired them to do the garden maintenance at my green space. Great prices, fantastic gardening company.
Great company, reasonable prices, round-the-clock gardeners. The gardener even helped me with my broken lawnmower. I would not hesitate to recommend to my neighbours.
Unlike other gardening companies in the area that don't touch all the surfaces, Handy Gardener' gardeners leave no stone unturned and they invite you to supervise once they are done. In case of any issue, they do it without complaining. Good job!
Great prices and amazing workmanship. They are the best gardeners. Good job, guys!
I am more than satisfied with Handy Gardeners. Their gardeners did a terrific job. I would recommend them to anyone.
I hate doing yard work, hedge trimming, lawn mowing, honestly not my thing but the most garden maintenance services in my area are too expensive for my budget. A friend was using these gardeners, which were reasonably priced, and had lovely things to say about their work. They've been to my garden twice now and both times did a magnificent job. I will be passing their number to all of my neighbours.
Kimberly Watson

16

Apr 2019
My mum swears by Handy Gardeners' gardeners. They take care of all of garden maintenance needs.
I needed 4 or 5 garden maintenance services in and around London, and these guys are definitely the best. They have the lowest rates and gardeners that take pride in what they do.
While there may be many garden maintenance companies in and around London, this service is professional yet affordable. I will use their gardeners again. Very talented.