Are You On The Lookout For Landscape Gardeners?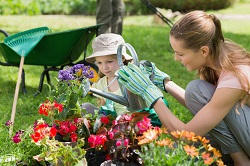 If you are looking for landscape gardeners, then we are here to help you. One of the priorities that we have is the huge amount of experience we have built up over the years. Landscaping can sometimes be more difficult than weed control or grass cutting, that's why we want to make sure that every single customer has received a top quality service. Our professionals are reliable and very skilful, they can even help you design your garden from scratch. A lot of our customers are amazed by the quality of the results which we provide.
Another fantastic element of the gardening service we offer is making sure that you get the best value for your money. Many companies charge quite a lot for their gardening services and they don't even do their job properly. However, we always make sure that our customers receive the right services for the right amount of money. With our great offers and our commitment to delivering on the best quality of services, you can always be assured that you and your garden are in the best hands.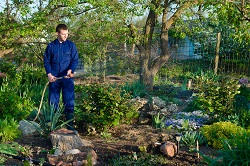 Handy Gardeners understands how important our client's gardens are to their home and well-being and we want to make sure that their gardens are treated in the best professional way. If you are searching for a way to improve or redecorate your garden, then our services go even beyond hedge trimming, pruning, leaf collection, etc. We work tirelessly to satisfy your needs and treat your garden or lawn to the highest quality of professionalism. There is no better company out there to handle all the gardening and the landscaping services you need. Call 020 3744 0111 now to find out more.