With us you get
Handy Gardeners are the experts in garden design in London
Adding a patio to your London garden can be the perfect way to mix things up and make your garden look fresh and new without having to worry about how you're going to take care of it. Whether you dream of having BBQs and summer parties on your patio, or just want to keep it to yourself, an oasis in the sun, patio paving is a great way to do it. One of the best things about having a patio laid is that there are so many options; depending on the size of your garden you can have partial garden patio paving, or have the whole space done. Whatever you choose, with our London based landscaping services, you are guaranteed excellent results.
Paving your patio is the perfect option for those who want a low-maintenance, and modern looking garden

Unique garden patio paving design

Deciding on the right patio materials for your project

Laying of patio and meeting all your landscaping requirements

Patio cleaning and maintenance
Are you planning on paving your patio?
Supporting you to achieve your patio dreams
For many families in London, having a paved patio is the best way to enjoy their garden, and if you are looking for experts in patio design and construction in London, our gardeners at Handy Gardeners have the expertise to help. We have been offering garden design services to residents in London for many years, helping individuals and families get the most out of their outdoor space. With a long history of excellent designs, outstanding customer service, and unbeatable prices, it's no wonder our customers choose us.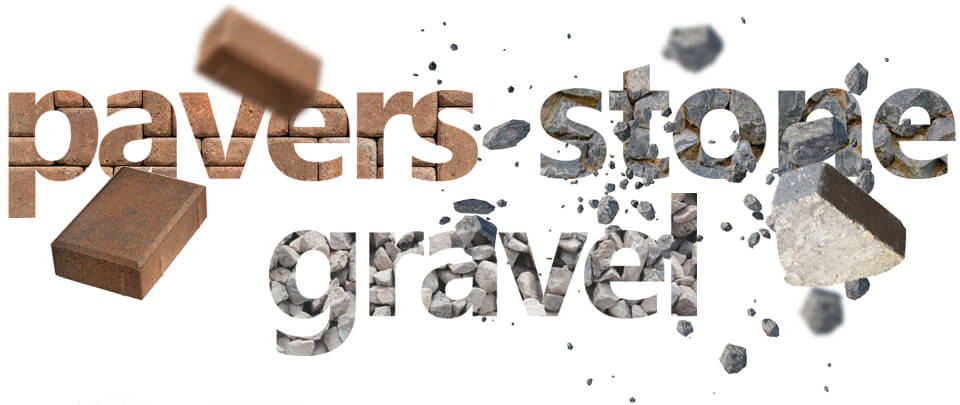 When helping you design your perfect patio, we will work with you to understand what it is you want, and how to achieve it
And when you choose our gardeners you'll get access to these great benefits:
Lowest prices
for paving and patio slabs, design and laying in London
The input and support
of expert garden landscapers
On-going support
and advice available before, during and after your gardening projects
We are also able to offer the widest range of patio related services, alongside the expertise of our garden landscapers, who can help you decide on the overall design of your garden, as well as the right patio slabs and layout for your needs. When helping you design your perfect patio, we will work with you to understand what it is youwant, and how to achieve it. Your garden dreams are what we are here to create, so just get in touch with our team to tell us what they are.
020 3744 0111
What's included in our patio paving services?
A holistic approach to patio design
Our approach when it comes to patio design is all about making it right for you; that's why we will work to first understand what you need, what will fit your lifestyle and preferences, and then recommend the best options. And when you call us on 020 3744 0111 to ask about our patio paving services you can rest assured that you will get a complete and comprehensive service which includes:
Book now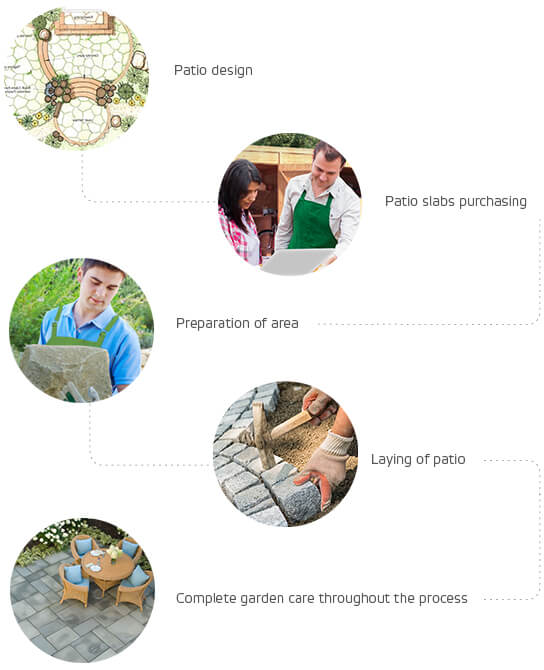 Hire us and save yourself the hassle!
Access to our full range gardening services at a discounted rate
020 3744 0111
A free initial consultation to discuss your needs
Ready to book now?
Whether you need our London gardeners to lay a patio for you, or want some help with patio cleaning, our expert team at Handy Gardeners can help. And all you need to do in order to access our cost-effective and reliable patio services is give us a call on 020 3744 0111 today, let us know what you need, and book your appointment. We'll handle the rest!
020 3744 0111
Book now
Our Testimonials
Fortunately, Handy Gardeners has the best paving patio team, and they truly do their absolute best.
I recommended Handy Gardeners to friends. They loved the results as much as I did.
I was delighted with the services I received from this gardening company. Thank you!
The staff at Handy Gardeners is just the best. They didn't mind showing me a few hacks and tricks on how to keep and clean the paving patio they did. I'd definitely use their services in London again! Thank you for the free lessons.
The guys were great. Genuine customer service that is exceedingly rare with most companies in the area. Cannot recommend Handy Gardeners highly enough.
Outstanding gardeners. Did what they were paid to do, no quibbling and no trying to sell me additional services will recommend them to others.
I hired this paving patio service a couple of years ago when I first lived in a South West London area. So when I moved back I decided to go through the same company. They are still affordable, and their gardeners are still the best.
Handy Gardeners is one of the top paving patio companies in the area. They do fantastic work and have reasonable rates.
After just one visit I can tell you with certainty that I'll be using them again. First, they did paving patio then the lawn care; plus did the flower beds. Great gardening company in London.
Scarlet Meyers

31

May 2018
Handy Gardeners have a really good paving patio service. Will recommend to my neighbours and friends.
Franklin Thomas

29

Jun 2017