Our high quality lawn turfing services in London are the perfect solution for those lawns that just won't grow naturaly
It's sad but true that some gardens just don't have a naturally great lawn. Fot whatever reason, whether it's due to soil conditions, local climate or something else, for some gardens in London doesn't matter what you do, your grass just won't grow. We completely understand how frustrating it is, and you may be on the brink of giving up and paving over the whole thing; but don't despair - Handy Gardeners are here to help you. Our gardeners have helped a wide range of risidents with their lawns including:
Whether you are in need of a complete re-turfing, or just need to tidy up certain patches, we can help
Lawn turfing for local parks and public gardens
Turf maintenance for local businesses
Residential lawn turf laying and maintenance
Why hire our team?
What makes our lawn turfing so special?
There are two main thins that set our lawn turfing service apart from other lanscapers in London
one is
the extensive
expertise
and experience of our gardeners
At Handy Gardeners we know that having a pristine lawn can make even the simplest garden design look stunning, and we aim to help make that a reality for everyone in London.
Add to this the fact that we offer the most budget-friendly lawn laying service in the local area, and it's no wonder that our customers love us, and often recommend us to their friends and family. If you'd like to find our more information, just call our team on 020 3744 0111 today.
we use
the very best turf
and materials
and materials possible to ensure
top quality results for our customers
We promise that when you do you'll find that we offer:
Unrivalled expertise in lawn turfing

Access to the very best turf, materials and equipment, allowing us to do the very best job possible

Re-turfing lawns in all over London
Book now
Why us?
We hope it comes as no surprise that we are experts in what we do, and that we use the best materials - after all that's what top quality garden design companies do. But what may surprise you is all of the extras that we provide when you hire our gardeners for lawn turfing. We not only offer a wide range of additional services, should you require them, but long term support, advice and guidance. Our team offer a complete and comprehensive tarf laying service in London which includes:
Access to our experts before, during and after your lawn turf laying project
On-going support and maintenance advice to keep your lawn looking fabulous
Discounts and priority access to our additional services suck as planting, decking and irrigation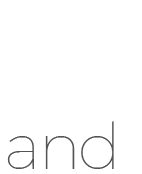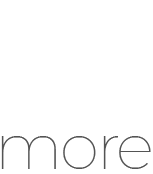 When you want a fully inclusive and supportive serive from gardeners in your area, we are here for you
an easy way to book your lawn turfing
020 3744 0111
Whether you know what you need, or would like the chance to discuss your requirements with our team of garden design experts, we are here to help. All it takes is one phone call to 020 3744 0111 where our friendly and helpful booking team will take the time to learn all about you and your garden. They will then book you an appointment for one of our landscaping team to visit your property, and assess the work required and provide you with a free, no-obligation quote for you to consider. Then it's up to you to decide when you'd like us to get started.
Ready to book now?
You can easily access our services by getting touch and letting us know what you need. If you have a project in mind, you can find out quickly and easily what our landscapers are able to help with by calling 020 3744 0111. Our initial viewing and valuation are completely free, so there is no risk in calling us in for a quote.
020 3744 0111
Book now
Our Testimonials
Like others here, I've found Handy Gardeners' gardening service to be quite satisfactory.
Great job. They are on time, and they are quite affordable compared to other gardening companies. You outdid yourselves again!
My husband and I enjoyed our first-time experience with Handy Gardeners. They have the best garden care services in the area.
They were the most professional gardeners in the area I've worked with. My backyard and lawns are like my small slice of heaven. You got me for life.
I was hosting an engagement party for my daughter so I decided to hire Handy Gardeners to do some lawn installation. They did a terrific job, it looked gorgeous. Lowest rates in London, too!
I needed some work done in my backyard. The garden looked dreadful. These gardeners worked their magic and my yard looks better than it ever has before. I would hire them again.
Handy Gardeners handles all of the lawn installation, lawn mowing, hedge trimming, you name it. They are quite affordable as well.
I had their gardeners come and take care of my lawn installation and found Handy Gardeners to be the best.
The yard looks good since Handy Gardeners' visit. Excellent lawn installation.
They really take the high road here when it comes to gardening. I've found Handy Gardeners' work crews to do a quality job, the yard looks good.