Why choose our garden landscapers?
Is your lawn looking a bit worse for wear? It's amazing how quickly it happens; even after a few weeks of dry weather and not being mowed, your lawn can suddenly look a bit forlorn. Sometimes you can save your garden in time, and a bit of grass food and TLC can quickly fix the problem. Unfortunately sometimes it's not quite so simple and it might require a brand new lawn.
But whether it's because you just haven't had time for lawn care, you need new turf laid or you are looking to overhaul your garden with a bit of landscaping to make it look fresh, Handy Gardeners can cater for all your turfing needs.
Our service is a cost-effective and reliable way to make your garden look as good as new
Our professional gardeners can offer support in a number of ways including:

Lawn laying at low cost

Spot fixes of turfing where it's needed most

A wide range of turf types
Helping make lawn care in London easy
We aim to take all the frustration out of having a gorgeous lawn in London, with a fast and efficient lawn laying service. Give us a call on 020 3744 0111 and we will offer you a free quotation!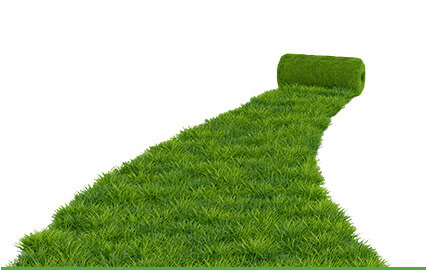 Our customers choose Handy Gardeners, not only because we are able to offer turfing services across London, but because we can be trusted to do
an outstanding job
in fact we guarantee it, or you get your money back.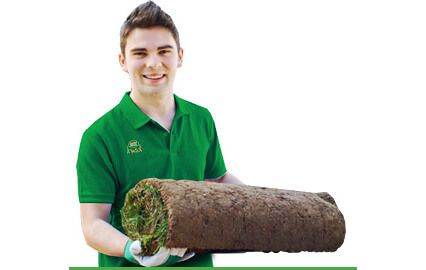 With a team of fantastic landscape gardeners who know everything there is to know about turf laying and gardening in general, you'll be delighted with your new lawn.
Call 020 3744 0111
In addition to all of that, we also offer:
We are also one of the cheapest landscaping services around, offering truly exceptional value for money that's hard to find elsewhere in London. Our customers love the fact that we are able to save them so much money, and it's one of the key reasons they keep coming back time and again.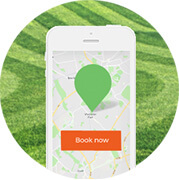 A free, no obligation quote before we start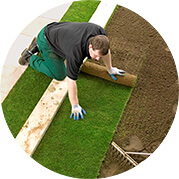 A wide range of affordable services in addition to turfing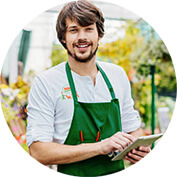 Special offers and discounts for new and existing customers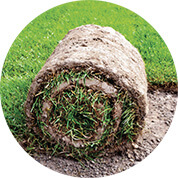 A customised London turfing service depending on your specific requirements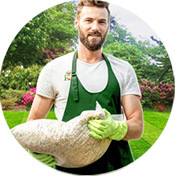 Advice and support on all types of gardening matters
Anything else?
Aside from our fantastic prices and high-quality turf laying services, one of the things our customers rate us for is our on-going support after we have ompleted laying a new lawn in London. We don't just leave you to fend for yourself once we are done, we are in it for the long haul, so you are welcome to contact us anytime for help and advice on laying turf in your garden. With our after care service you get:
Book now

Access to our entire team of gardening experts, as well as direct support from the team who did the original turf installation

Discounts on other landscaping services in London

Lawn check-ups and after care support as standard

Priority access to special offers and limited-time deals
Whenever you need help with turf installation or want to ask advice from professional garden landscapers in London, Handy Gardeners are here to help
Lawn care advice and support
020 3744 0111

Re-turfing for businesses and public spaces in London

A comprehensive survey of your garden, and clear explanation of what we recommend

Flexible service available on weekends and Bank Holidays
Ready to book now?
OWith a huge range of services on offer, we can help transform your garden, whether you want a simple turf laying service or complete landscaping service, our team have the expertise to help. All it takes is a quick call, email or text to our booking team who will discuss your needs with you, arrange a visit to do a quick survey. Then we'll provide you with your no obligation quote, and if you're happy, book you an appointment. Simple! Reserve your appointment today by dialling 020 3744 0111 now!
020 3744 0111
Book now