How to Prepare Your Garden for Winter Before the First Frost
Autumn can be a wonderful time in the garden. Trees and plants have the most beautiful and rich colours, everything is brightly in bloom, and garden life is lovely. Unfortunately autumn is merely the preparation for the winter to come, and while your garden may look lovely and colourful now, in the next few months, that is all going to change. But never fear, if you take a few simple steps in the autumn, you can prepare your garden for winter, and make sure it's primed and ready to go for spring.
Keep it clean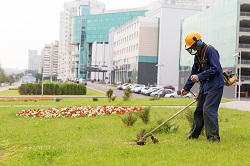 During autumn leaves will fall, plants will die and life will begin to show signs of struggle. But if you maintain your garden during this time, you can prevent it looking like a massacre come full on winter. Make sure you regularly rake your garden of old leaves, clip any bushes, de-weed where necessary. Obviously there's little point planting anything new, so maintenance and upkeep are the task of the day.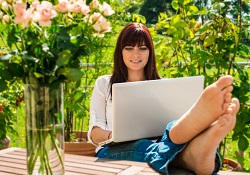 Tend to your lawn
During the upcoming winter your lawn will suffer, it won't grow much, and the frost will do some damage. But while the rain is good, and the frost is at bay, autumn is a perfect time to do some lawn maintenance as well. Give it a mow, spread some fertiliser, and just generally show it some love to help it get through the dark days to come.
Re-plan and reassess
Autumn and early winter are an ideal time for you to have a quick review of your garden; a lot of plants will be dying over the winter months, so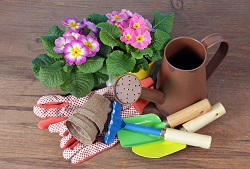 you can have a think about whether you want to include them next spring, or if there might be something new you'd like to introduce. It's also a good time to buy seeds and other adornments as there are bound to be sales all over the garden centres during this quiet period.
Use the space for something else
During the winter you have little control over how your plants will react, so instead of being the avid gardener, become a wildlife expert instead. During winter it is a
lovely time to do more to invite wildlife into your environment. Due to the scarcity of provisions during this time even a few seeds or bowl of water can be enough to encourage new and exciting animal life into your space. Just make sure you keep an eye open so you know if they visit.
Protect what you can
Some plants can survive during winter provided they are offered adequate protection. Investigate whether any of your plants fit the bill, and make the necessary provisions if you do want to help them thrive during the colder times. One option for certain species is to bring them indoors or in the
greenhouse during winter, but make sure you know how to care for them if you do.
Plant for a colourful wintertime
Despite a general decline in foliage during winter there are actually many plants that thrive during this time. If you are taking winter as a well-earned rest from gardening then simply relax and enjoy the (possible) snow. But if you would prefer to have at least some action going on, then investigate what winter plants you could introduce into your garden. These need not overrun your current space, but you may wish to dedicate a small patch to the winter plants just to give you something to enjoy while it's cold and miserable outside.