Six Gardening Tools You Will Need Next Summer
01 December 2017

When the sun is finally shining, it's the perfect time to get out into your garden and spend some time giving it the attention it deserves. But to do the best job, you first need the best tools, so we explore the six top gardening tools every gardener will want to get their hands on next summer.



Digging spade

Whether you want to put in new borders, dig out space for a new tree or plant, or you just fancy digging holes for fun, a proper digging spade will make your life so much easier. Digging spades are purposely designed to make it easier than ever to prepare the ground for whatever garden design plans you have in mind. They are especially handy if you're looking to dig holes in particularly hard or stony ground. They not only make holes more even, but they also take a lot of the work out of the job, meaning you won't run out of steam halfway through your gardening project.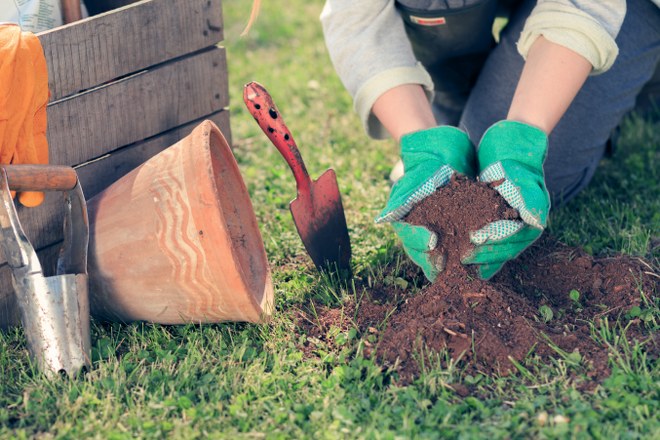 Gardening gloves

A must have for any gardener, but far too often overlooked. A lot of gardeners think they can get away without jobs, especially if they're doing a 'quick job' in their outside space, but as many have learned the hard way, there is no substitute for a proper pair of gardening gloves. They will make sure you stay safe whatever you are doing, from preventing chapped hands when raking or hauling a wheelbarrow, to ensuring those nasty nettles and thorns leave you in peace, a well fitted pair of sturdy gloves is key. It also means you'll get a lot more done quicker, leaving you more time to actually enjoy your garden.



Dibber

Planting seeds is a great way to enhance your garden, and if you're looking for a quick and efficient way of creating the perfect sized hole, a dibber will be your best friend. They are designed so you can easily make the whole, chuck in your seeds, and sit back to watch them grow. No professional landscaping experience necessary.



Trug

One of the top pieces of equipment that professional landscapers say they can't do without is a trug, a heavy duty receptacle for all your garden waste. Simply keep it by your side while you weed, trim and prune your garden, and drop in all the waste in there as you go, so you don't have to spend an age tidying up after your landscaping project. They are also great for carting all of your equipment with you as you go.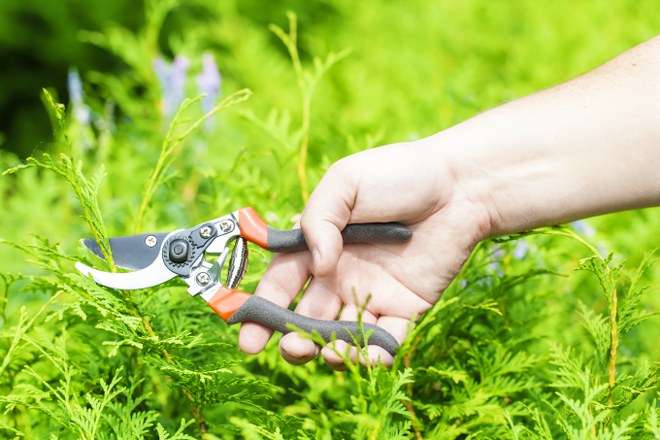 Pruning shears

Another classic, and for good reason. If you can't or don't want to hire a gardener to help keep on top of your gardening, then learning how to prune your plants is essential for a healthy garden, and that means having the right tools to do it properly. A good set of pruning shears will always be an essential piece of kit for all avid landscapers, amateur or pro.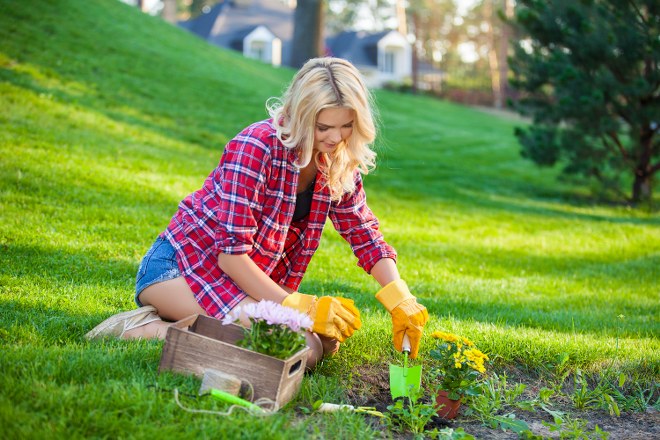 Trowel

The ultimate garden design tool, no gardener can hope to get anywhere without a trowel. A good quality trowel makes planting larger plants, bulbs and all other manner of greenery in your garden, as easy as possible. For anyone hoping to inject some colour and glamour to their garden, having a trowel on hand is a key to success.