The Best Autumn-Blooming Flowers to Have in Your Garden
20 September 2016
Autumn has arrived and your garden needs a breath of fresh air and some colour to replace the withering brown and red and yellow. Otherwise considered vibrant colours, during the autumn season they only symbolise upcoming death of the usual green plant and are the predominant colours of your garden. That is why most good gardeners who like the aesthetics of their garden delve in landscaping and add some other colours with autumn-blooming flowers to make the garden a much more vibrant place that is full of life and vigour. Here are some suggestions for such flowers to add to your garden.
• Aster
The Aster novae-angliae, a.k.a. the Aster, is a small and beautiful flower that looks like an autumn daisy. The flowers are small and can be amazing decorations both for your garden and for the vases or small containers in your home. All you need to grow it is well-drained soil and a full sun, so wherever you can expose it to the sun, plant it and water it every now and then to bring the punk, blue, purple or white colour to your autumn setting.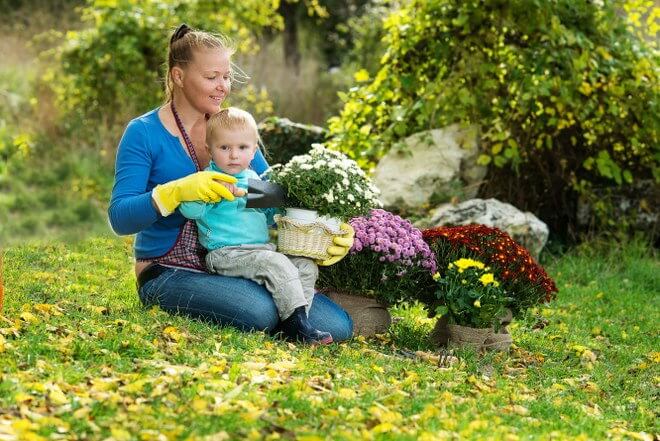 • Toad Lily
With Tricyrtis hirta, otherwise known as a toad lily, your garden is never dull. They are wonderful flowers with intricate shapes that can entertain you just by looking at them, and their care is extremely simple. They grow in moist and shady conditions and only require well-drained soil. They can grow up to 3 feet tall and keep your garden vibrant and pretty.
• Goldenrod
Solidago rugosa, or goldenrod, is a flower that brings cheer to your garden. You can trust it to keep the good mood of the environment with its bright colours that do nothing to resemble the pale yellow of dying leaves. All you require to grow it is direct sun exposure and good watering. And no, unlike what many other flowers of this kind, the goldenrod will not affect your allergies.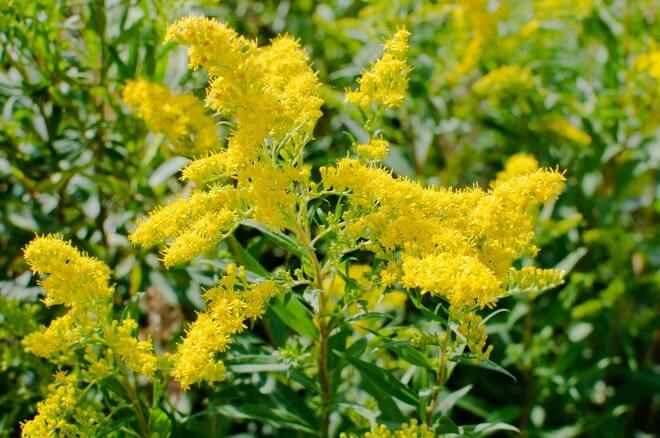 • Sedum
Sedum spectabile is a beautiful crimson flower that grows into full-bloom right at the beginning of autumn and it can beautify you garden with ease. Keep it exposed to the sun and you will see how easy it is for garden maintenance.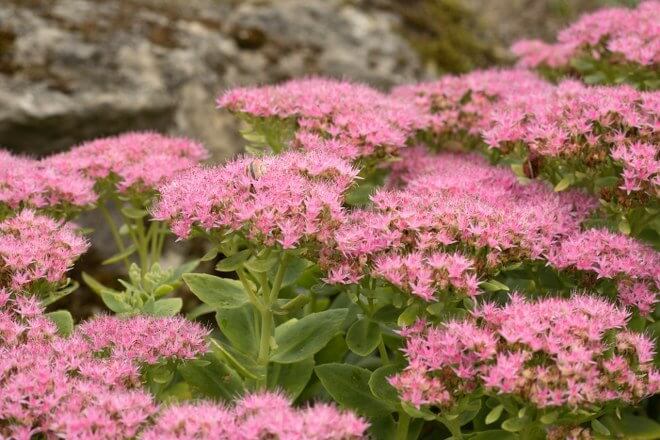 • Japanese Anemone
Anemonex hybrid, or Japanese Anemone, has large and pretty pink or white flowers to bring some different shades in the reddish yellow garden. It blooms at the end of the season to welcome winter with its wide spread. It requires some room and sun to fully bloom, but once it does, you will cherish it for the visual effects it adds to your garden.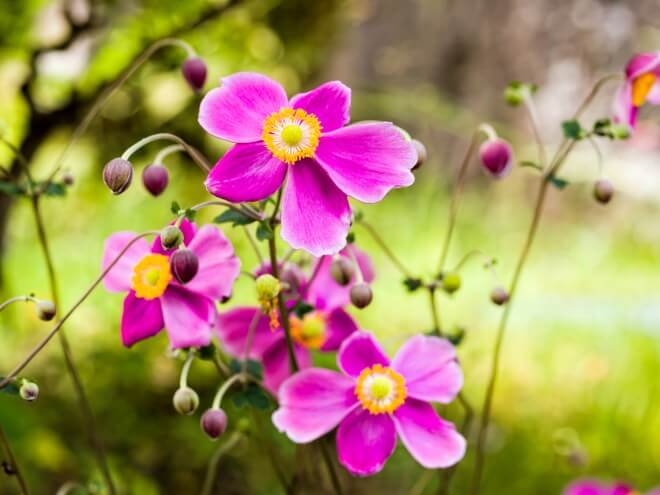 • Helenium
As a part of the daisy family, helenium autumnale grows in abundance and colours your garden with yellow and organge that is much more distinctive than the typical shades for the season. This plant is easy to grow and easier to maintain, with it needing only sunlight and some water.
• Red Spider Lily
You can have exotic flowers in your garden during autumn as well, as well demonstrated by the lycoris radiate, or red spider lily. This flower that looks like an upside-down turned spider produces red clusters from red stalks that look amazing next to the monotonous falling leaves. Drain the soil around it and give it as much sunlight as you can, and it will grow for you to enjoy.
With these excellent plants your garden will shine bright and bring you visual joy for the whole season. It is sad that you have to part with them for the winter, but you can save as much as you can in pots before the critical seasonal conditions cease to be met. It does not take reliable gardening or serious garden maintenance to grow and take care of them, so why not try and have a colourful garden, right?