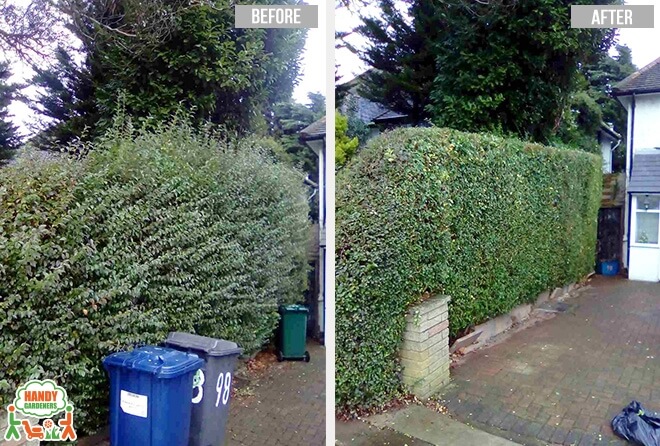 Book Cheap Gardening Services in Farnborough GU14
Paying a gardener can seem a little extravagant, but not when you use the affordable Handy Gardeners. Our prices are low all year round meaning you can afford to hire our Farnborough GU14 gardening teams to look after your garden no matter the season. You can use our services regularly or hire our team to give your garden a one-off overhaul if you wish to maintain it yourself once the project is completed. However, as our prices are consistently low, you can afford to keep using our operatives to ensure your garden remains in excellent condition. For more information about how you can save money on all our garden maintenance services in Farnborough, call us now on 020 3744 0111.
Experienced Gardening Team Ready to Help You in GU14
We help customers all over Farnborough, from landlords with multiple properties to residents with huge gardens and others with smaller outdoor green spaces. Each member of our team knows how to tackle any type of garden, and has been trained in all different areas of garden care. We will assess your garden and determine what is required should you want to introduce new plants and flowers. Our team can also restore designs previously used in your garden should you prefer or can create an entirely new garden design GU14 for your outdoor area. To discuss your needs with one of our experienced operatives in Farnborough, give us a call today.
List of services we provide

in Farnborough GU14
Garden Clearance in Farnborough GU14
Landscaping Design in Farnborough GU14
Outdoor Repairs in Farnborough GU14
Lawn Maintenance in Farnborough GU14
Leaf Clearance in Farnborough GU14
Hedge Trimming in Farnborough GU14
Terrific Prices on Farnborough Gardening Services
Why pay more than necessary for gardeners? Our amazing team is available to hire at discounted prices no matter what service you choose. Are your weeds getting out of control, perhaps you need help with hedge trimming and lawn care in Farnborough GU14? Maybe you want to add a splash of colour to your garden with a range of beautiful flowers? Whatever it is you require you can rely on our experts to maintain your garden at the best prices available in and the area. Discover our Farnborough landscaping services at low prices when you visit our website and book an appointment with one of our gardening experts. What are you waiting for? Give us a call today!
Our Testimonials
This gardening company helps people in Farnborough GU14, and they will help you too.
The garden maintenance team even cleaned up after themselves, which made life easier for me. The professionals from Handy Gardeners are great.
Handy Gardeners has 5-star service. They always exceeded my expectations with every appointment. The best gardening services in Farnborough GU14.
I temporarily relocated and after making an arrangement with Handy Gardeners they agreed to maintain my lawns and hedges at my home in Farnborough for the duration I was away. Thank you.
Handy Gardeners are highly competent. They always get the job done. I would certainly use them again in Farnborough.
Handy Gardeners has the most skilled gardeners in Farnborough GU14. The trees they recommended blended perfectly with my other plants. I loved their services, as well.