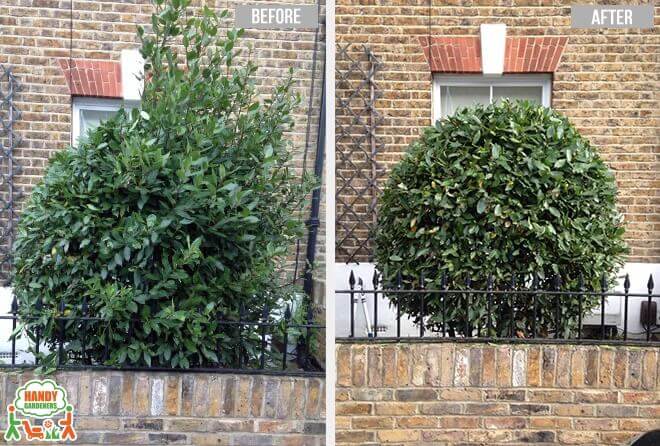 Book Cheap Gardening Services in Foots Cray DA14
As you know, your outdoor space needs as much love and care as possible. No matter how big or small it is, how extravagant or simple, it's a green open space that's yours. It's because of that it's often the most cherished and valuable part of any property. Likewise, it's essential to make sure your outdoor space is maintained to the highest of standards. In addition to your own love and care, our lawn care in DA14 is the extra factor that makes your green space bloom. The health of your green space can be seen by everyone because it truly stands out from those around it. Our gardeners have the expertise, experience and dedication in DA14 garden maintenance that your outdoor space deserves. We're the essential service that's your garden's best friend.
Professional Landscaping in DA14 Made Simple
We understand that the prospect of landscaping your back yard can be a little daunting for a number of reasons. That's why, from the very beginning, we aim to make the job easier for you. For one thing, you can phone us up at any time on 020 3744 0111 and we'll answer any questions you have about our DA14 landscaping services. We'll also work with you making sure that at every stage of the work you know what's happening. The landscaping design we give you is based on what you want. Our Foots Cray garden design experts never forget that this open space is your own and the design should completely reflect that. One other way we keep the process simple is by keeping our prices low. That way, you know there's no question that you made the right choice by choosing our firm.
List of Services We Provide in Foots Cray, DA14
Garden Clearance in Foots Cray, DA14
Landscaping Design in Foots Cray, DA14
Outdoor Repairs in Foots Cray, DA14
Lawn Maintenance in Foots Cray, DA14
Leaf Clearance in Foots Cray, DA14
Hedge Trimming in Foots Cray, DA14
Our Gardeners Will Transforms Your Garden in Foots Cray
Our competitive prices are just one aspect of why so many choose us for all types of gardening services in DA14. Yet, we understand that it can be an important consideration who to hire when you're looking for professional help with your green space. So our Foots Cray, DA14 gardening company ensures we have the lowest prices so that you know in terms of price we can't be beat. This isn't a promise, this is a fact. If you call us now on 020 3744 0111 and we'll give you a no obligation free quote. You've everything to gain by making that phone call. Most of all, your outdoor area will benefit from your good sense. Our professionalism runs through everything we do. There's only one choice you should make for your garden and that's hiring the gardeners of Handy Gardeners in DA14.
Testimonials
I always thought it would be difficult to do regular gardening in DA14, but with Handy Gardeners they get it done efficiently and cheaply. Best service in Foots Cray, for sure!
by Roxana H.