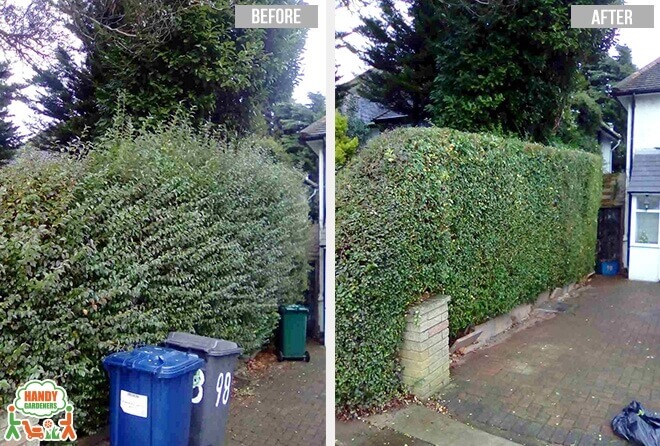 Book Cheap Gardening Services in Mottingham, SE9

Our SE9 garden maintenance services help you with all the garden work that you may need doing but don't often have time for. Having affordable rates often means that you save lots of money trying to do all the back-breaking work yourself, by having our reliable gardeners in Mottingham do it all for you.

Outstanding Mottingham Gardeners : Spice Up Your Summer

Sometimes you're too busy to plant and just wished someone would do it for you! Our SE9 garden design services are carried out throughout the day, which means that by the end of the day, you get to see all your garden and flowers looking beautiful! Call our team on 020 3744 0111 to book our Mottingham landscaping services to discover how we are able to help you in achieving your perfect garden, today.


List of services we provide

in Mottingham, SE9
Garden Clearance in Mottingham, SE9
Landscaping Design in Mottingham, SE9
Outdoor Repairs in Mottingham, SE9
Lawn Maintenance in Mottingham, SE9
Leaf Clearance in Mottingham, SE9
Hedge Trimming in Mottingham, SE9


Restore that Lawn in Mottingham for a New Look!

SE9 gardening services is both important and necessary when it comes to maintaining your garden because often during the winter months, due to freezing temperatures and snow, patches of grass die and do not have the capacity to grow back. This is where we step in with our expert help to repair and recover any damage done by the elements. We understand that it can be overwhelming trying to do this all by yourself, which is why we are always at hand to assist. Handy Gardeners can schedule in last minute requests as our Mottingham gardening professionals have many years of experience under their belt.
Our Testimonials
My back yard in SE9 is neat, clean and trimmed. Great gardening service.
Morris Faulkner

10

Feb 2020
Cheapest gardening company in Mottingham, the quality is simply perfection. What more can I ask for?
When it comes time to take care of the yard in SE9, I trust these guys to do it for me.
A great, economical option for anyone needing gardening services in SE9. Handy Gardeners have always done great work for me, and I couldn't be more grateful to the diligence and hard work of the gardeners.
We contacted the company in the evening, they came in the morning and inspected the garden and dropped a quote. This is an attractive offer, which we accepted. They did a wonderful work and we will recommend the garden care company for Mottingham.
Eloise and Tom

28

May 2019
Great garden design company in Mottingham. Highly recommended.
Thank you for sending your garden landscaper to my property in Mottingham. Job well done.