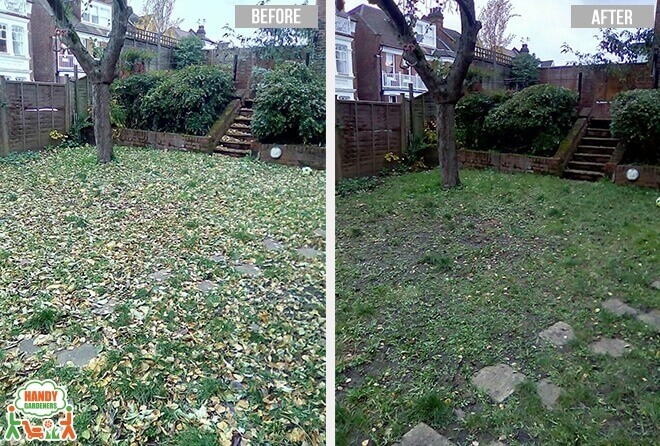 Book Cheap Gardening Services in Welling, DA16
We can lay patios, raise decking, set out flower beds and lawn care DA16. No matter what you want, we can work through your ideas and make sure that you end up with a garden that you love. We can also tend to that garden when it is completed. The fact of the matter is that no one will know your garden better than the people who designed it! We offer the best gardeners in Welling DA16 with an amazing variety of different staff who are knowledgeable about different things. We tend to reduce the stress that you may feel about the various different tasks that a garden may require of you. Give us a ring today on 020 3744 0111 if you feel that we could help you out.


List of Services We Provide in Welling, DA16
Garden Clearance in Welling, DA16
Landscaping Design in Welling, DA16
Outdoor Repairs in Welling, DA16
Lawn Maintenance in Welling, DA16
Leaf Clearance in Welling, DA16
Hedge Trimming in Welling, DA16


Working with the Best Gardeners in Welling
We have always been well liked by our clients, as we manage to keep our level of Welling landscaping services DA16 high, whilst keeping our prices low. Naturally prices will ebb and flow with the economy being as stormy as it is, but the fact of the matter is that we are a simple Welling DA16 garden design company, who are not hell-bent on world domination. Instead, we appreciate that a local service will always be attractive to those in the area, as long as the work is done well, and the prices are good.
Our Gardening Company is Still Number One In Welling
We are often shown the different states that a garden can get into if it is not looked after, and it is our pleasure to bring them back to order. We charge a fair rate for the work, and make sure that you are never left feeling let down or ripped off. This is not easy, as garden maintenance Welling is hard work, but we know that our customers will return again and again if we maintain this level of value. If you feel like you might get what you need from Handy Gardeners, call us now on 020 3744 0111.
Our Testimonials
Fast, reliable and relatively cheap gardening service in Welling DA16. We book them regularly.
Keep up the good job. You have the best lawn care services in Welling DA16. Thank you for always coming through.
Competent gardeners. Handy Gardeners' staff are knowledgeable about the craft, and my lawn in Welling always looks nice.
Jesse Cambridge

28

Oct 2019
This company is very proficient with their garden design work. We called them to DA16 last month, and the service was really good.
There are not many companies that I can leave positive reviews for in Welling. However, Handy Gardeners is surprising with their efficient gardening services, I will be hiring them again.
Ophelia Wilson

05

Jun 2019
My experiences with other gardening services in Welling have been somewhat lacking, but so far, so good with Handy Gardeners. They tackled the hedge pruning with gusto and got it all done in no time at all. I look forward to putting more business their way soon.
I want to keep my garden looking great but I hate my gardening chores. I use their gardening services in Welling on a regular basis and they always arrive in DA16 on time and ready to do the job.