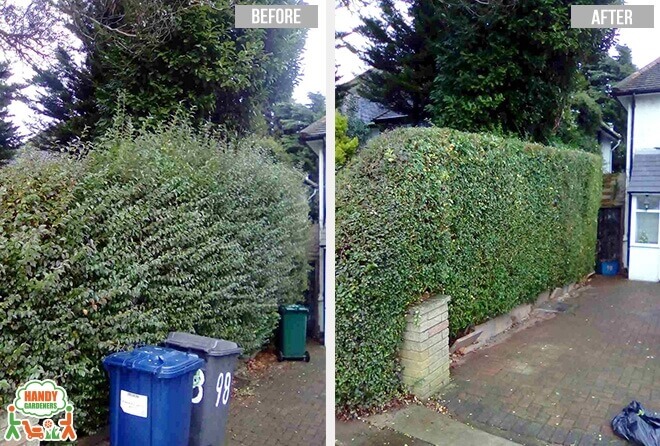 Book Cheap Gardening Services in Chiswick, W4

Our knowledgeable team is just a phone call away on 020 3744 0111. With one phone call our staff will be able to inform you of all the services that we offer, answer any questions you may have and advise you on the garden design W4 options your garden may require. We'll be able to provide you with a hassle free quote to ensure you a great price and impeccable gardening service in Chiswick.

A Helping Hand From Chiswick Garden Maintenance

Our experts offer a wide range of services to suit your gardening needs, a variety of landscaping services in W4 is available. Whether you require a one off visit to your residence or are seeking a more regular maintenance, our staff can assist you. The gardening services we offer include; leaf clearance to get rid of all the autumnal detritus, lawn care in Chiswick to ensure you have a tidy lawn, hedge trimming and pruning to keep your trees and shrubs neat, weed control to protect your existing plants or planting new flora, even garden landscaping to overhaul the overall look of your garden, plus much more.


List of services we provide

in Chiswick, W4


Garden Clearance in Chiswick, W4
Landscaping Design in Chiswick, W4
Outdoor Repairs in Chiswick, W4
Lawn Maintenance in Chiswick, W4
Leaf Clearance in Chiswick, W4
Hedge Trimming in Chiswick, W4


Get Ahead With Your Gardening in Chiswick

Our staff are all equipped with the necessary skills, knowledge, experience and training to ensure that you receive the best results. You can be assured of excellent quality of workmanship, carried out on time, with all required safety procedures correct and adhered to. Our Chiswick gardeners also come equipped with all necessary tools such as trowels and spades through to lawnmowers. To find out more about the services we offer and what we can do to help your garden give Handy Gardeners a call on 020 3744 0111 today.
Our Testimonials
Professional and efficient gardeners in Chiswick. Will book again for future visits.
I came back home from a trip abroad and hired their garden maintenance team to sort out the mess in my back garden in Chiswick. There was a lot that needed to be done, but their team tamed the wild forest that had become my back garden with ease, and thank god they did, because I'd have been lost without their help in W4.